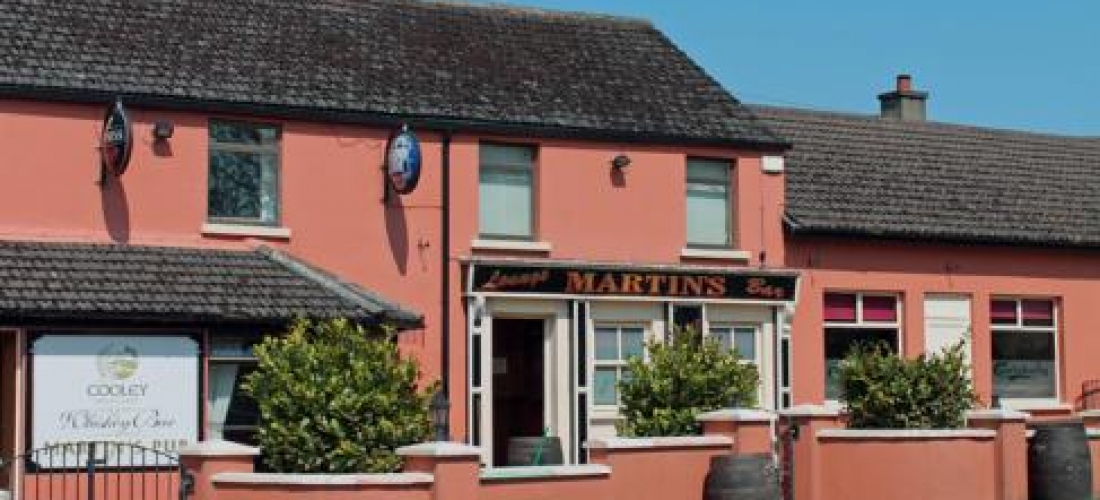 Martin's Bar
Located in the heart of the Cooley peninsula, one of the most beautiful places in Ireland, Martin's bar is very popular with locals and tourists alike. Martin's is located on the main Dundalk to Carlingford road, just one hundred meters from the Cooley Distillery. One of the main attractions at Martin's is the newly opened Cooley Distillery Whiskey bar and Cooley Visitor's centre.
The Cooley Distillery Whiskey bar is a bar dedicated to the award winning Cooley Whiskey range. The bar, built in 2011, is often visited by people who wish to learn about Cooley Whiskey. We hold Cooley Whiskey tasting events regularly. Our Visitor's centre can cater for people who wish to learn about the distillation process used by Cooley distillery and the ancient art of barrel coopering.
Catering for groups of up to 40 we can provide refreshments and food at affordable prices.
We stock and sell a variety of Cooley Whiskey products, including Greenore, Tyrconnell, Connemara and Kilbeggan whiskeys.
Contact Details