Let Us Call You!
One of our team will call you back as soon as possible!
With one phone call, let us help plan your perfect party.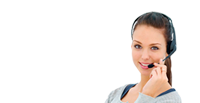 Visit Carlingfords Top Packages
Top Quality And Affordable Prices!
Family Packages
Carlingford Getaways have at it our disposal, access to all the top Family Fun Activities that Carlingford has to offer.
We can arrange everything for your Family Getaway. From Family-friendly hillwalking trails on the fantastic Mournes to Water Fun in Carlingford Lough.
Below are some of our options for you to choose from. If you would like something not listed, let us know & we'll be happy to arrange it for you! We also have an easy-to-use payment system for group bookings making it easier for you to manage your stay.
Custom Built Package

Price's Based on Order

Choose Your Own Accommodation
Choose Your Own Activities
Choose Your Own Food & Drink Deals
Contact Us For More Info

The Carlingford Family Package

€490 pp*

Accommodation
Midweek (Sun-Thurs)
Adventure Activity
Bike Hire
Leisure Access in 4* Hotel

The Cooley Family Package

€560 pp*

Accommodation
Midweek (Sun-Thurs)
Adventure Activity x 2 Mornings
Bike Hire
Leisure Access in 4* Hotel
Walking Tour of Village

The Deluxe Family Package

€610 pp*

Accommodation
Midweek (Sun-Thurs)
Adventure Activity x 2 Mornings
Bike Hire
Leisure Access in 4* Hotel
Walking Tour of Village
T.B.C